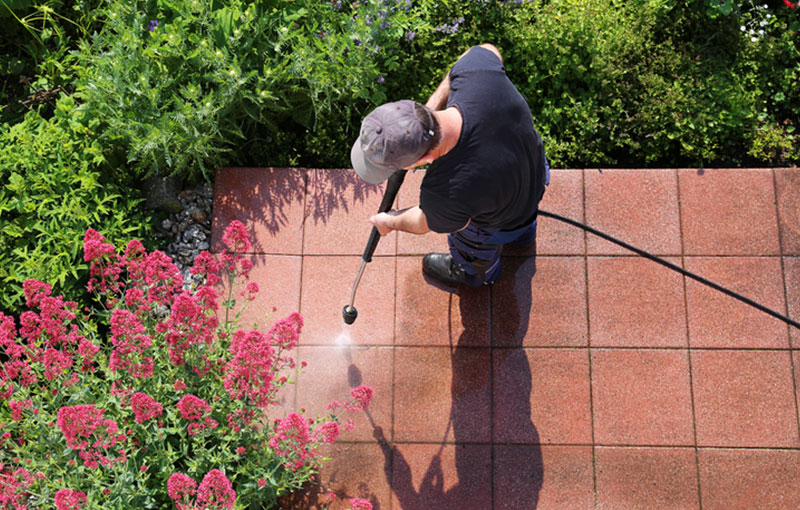 Mac's Janitorial Services
Exterior Grounds Maintenance
The exterior of your building also plays a big role in its overall appearance. Streaky windows and dirty sidewalks can become eyesores.
We offer pressure washing services to aid in the exterior maintenance of your facilities.
Windows and Entryways get dirty due to the pollution in the air and airborne debris, such as pollen. The wind carries particles of pollution and vehicle exhaust, and it gets blown onto your windows and clings to them.
Airborne debris adds to this effect and results in your windows having that dirty hazed look.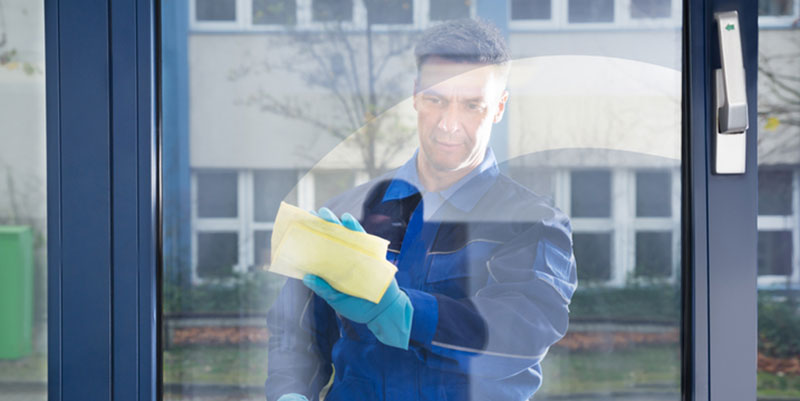 Our services have a multitude of uses, primarily being cleaning exterior concrete, brick masonry, and bathroom deep cleaning! Proper care can help maintain your outdoor surfaces longer.
Concrete washing helps to remove accumulated dirt, mold, mildew, algae, and other unwanted substances from concrete surfaces. This helps to restore and protect these surfaces and leaves your sidewalks looking cleaner.
Brick Masonry is no exception to the accumulation of dirt, grime, and moss. Over the years, this causes discoloration and streaks along your brick exterior. Periodic washing can restore your brick and leave it looking new again! We use the proper operating pressure to ensure we perform the job with care to prevent cracks.
We deep clean bathrooms! This is exceptionally helpful in bathrooms that are fully tiled with attached showers, such as locker rooms! This service leaves your bathrooms and locker rooms looking squeaky clean and creates a safer environment.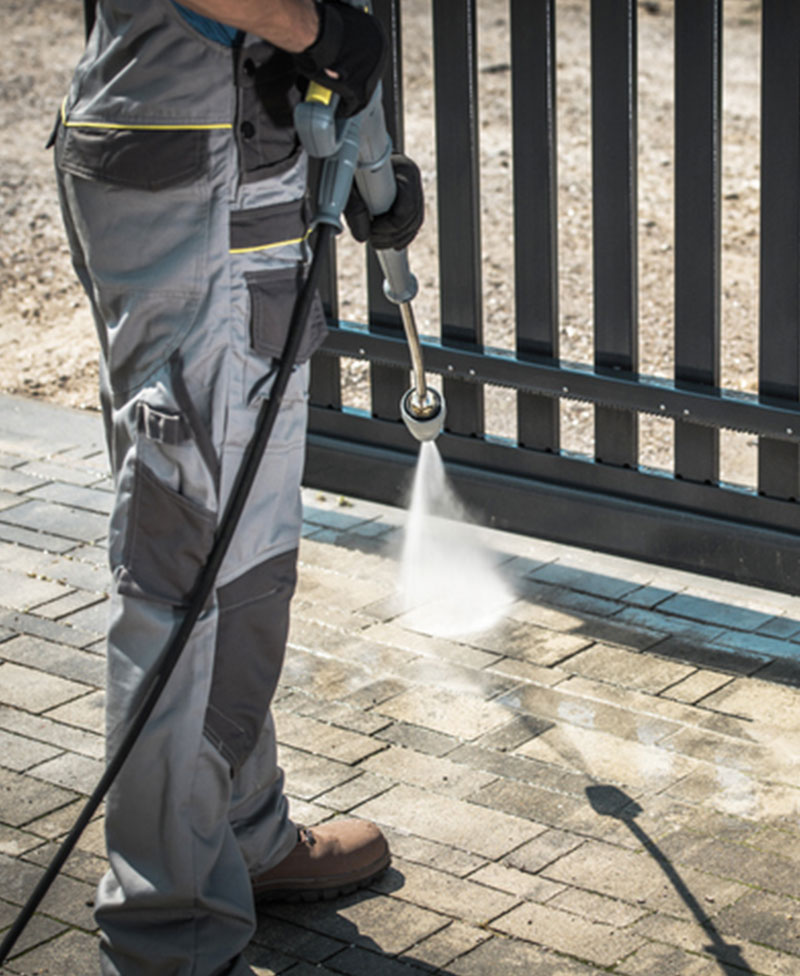 Don't see what you need? Give us a call!